Due to the increase volume of orders; it will be 10 to 14 days before shipping out.
The shipping costs are based on UPS rates; however we will ship your product the most economical way possible.
The shipping costs for 2 bags of shot is $18.00.  The website will show UPS shipping costs and we will correct upon completion of your order.
If you are placing an order for pickup at our store please choose "LOCAL PICKUP" for your shipping and "COD"  for your payment.   If you wish to pay by credit card you will need to setup an account.  Your credit card will not be charged until the order is picked up. When you place the order there is a spot for order notes; please enter  In Store Pickup or if for a club call enter St. Charles or Northbrook.  We will correct any taxes or shipping errors upon completion of your order.   Thank You!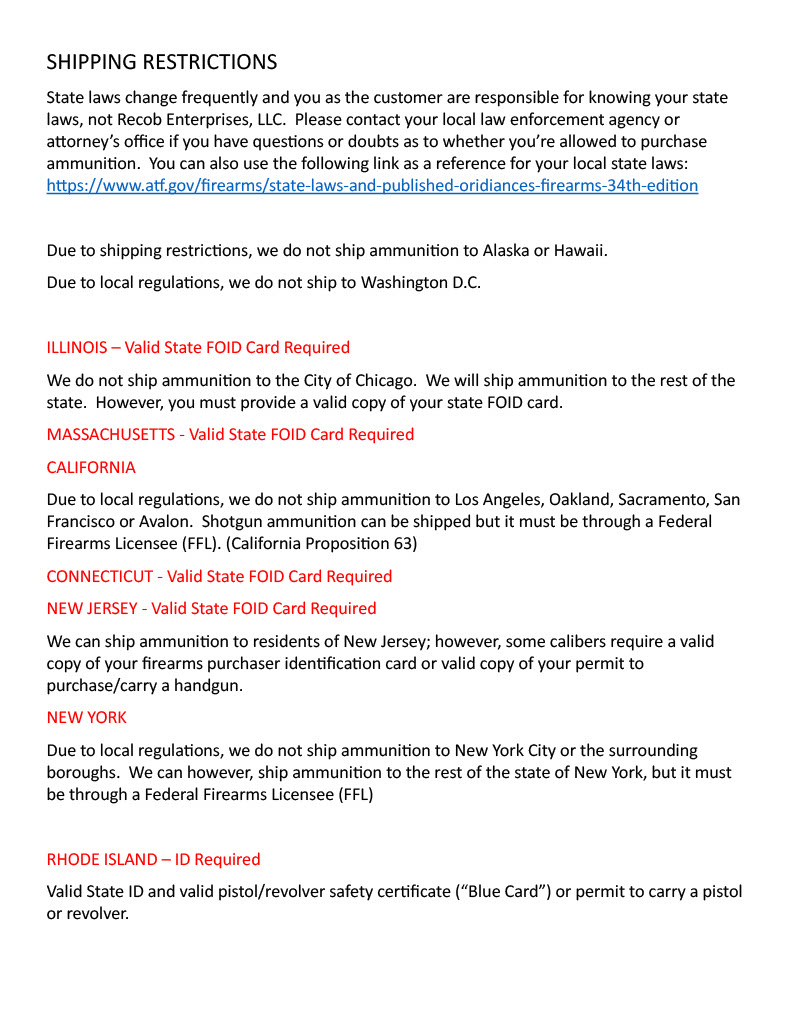 ---
Back to Home